Disrupted is a leading force in uniting the tech community in Manitoba, and Tech Manitoba's premier tech conference. It's a place for education, business connection and inspiration. With internationally recognized keynote speakers, breakout sessions and networking opportunities, Disrupted is a catalyst within Manitoba's tech ecosystem.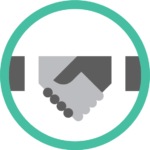 Connection
Forge relationships with the movers and shakers of Manitoba's tech community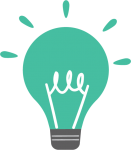 Inspiration
Listen, learn and ask questions with local and international thought leaders
Networking
Make yourself known with the people powering Manitoba tech
September 29
Tech for Good
We all know that technology has enabled us to exponentially improve productivity and connect us to others around the world. It also has enormous potential to positively affect society, and this is the area Disrupted will focus on – doing good in the world through the increased use of technology to improve inclusivity, provide opportunity to those living in remote areas and giving voice to those typically underrepresented in our community.
Disrupted Program
Thursday, September 29
8:30am – Doors Open
9:00am – Greetings
9:10am – "The Blank Slate Effect: How to Use an Entrepreneurial Mindset to Win in Business"
Erin Bury, Marketer, Tech Expert, Entrepreneur
10:00am – Networking
10:30am – "Measuring Success: Using Tech to Improve Inclusivity"
Featuring ground-breaking work by City of Winnipeg, Payworks and Level IT Up
11:25am – "Events Too Good to Miss"
11:30am – Networking
A networking party for Tech Manitoba's Disrupted speakers and guests. Featuring an inspirational message from Canadian Olympic Gold Medal Winner Erica Wiebe on behalf of Neo Financial.
We know how much our community wants to connect with one another in-person, so we're inviting our speakers, sponsors, guests and others to join us the evening before Disrupted for delicious craft beer, wine and specialty cocktails.
Pick brains, bounce ideas, and engage with Manitoba's tech community. You just might meet your next employee or employer.
Next-Gen
Online Conference Platform
Explore the interactive conference floor to engage with fellow attendees – just like in real life. Mix and mingle as you please by moving from table to table – all with a few simple clicks.

Career Connections is an effective forum for introducing capable tech students to recruiters seeking quality tech talent. This popular event brings together industry professionals who are hiring for entry level roles, with graduated or near graduating tech students seeking internships and permanent employment in the tech sector. Our on-line platform is as close to in-person networking as it gets, enabling recruiters to engage with tech graduates seeking their first step into a career in tech.
Meet skilled and motivated youth through personalized rapid interview sessions at Career Connections. Search the categorized student profiles to fill your current and future recruiting needs. The categorized student profiles allow companies to prioritize candidates and easily select the tech students they wish to interview, making Career Connections an efficient and cost-effective recruitment tool. Facilitation of interviews on Remo, saving recruiters time both in identifying and interviewing prospective employees.
Companies hiring for entry level/internship tech roles register to participate in Career Connections
Entry level/internship tech roles are forwarded to virtually every post-secondary IT career development liaisons in Manitoba to promote roles to recently graduated or graduating post-secondary tech students.
Students register to participate in Career Connections and fill out a Student Profile Form *
Tech Manitoba compiles and curates all student profiles, categorizing them by tech specialty and forwards them to company reps/recruiters for review
Recruiters select students to interview. Tech Manitoba arranges a tight schedule of approximately 10 minutes per interview
Recruiters interview students on the Remo platform (virtual). Career Connections will be approximately 2 hours in duration. Should companies wish to interview more than 7 students, please consider having multiple HR reps at the event.
Post event, recruiters review student candidates and contact them directly for employment. **

*Not all students who register and fill out a student profile are guaranteed an interview at Career Connections
** For companies who will be hiring students from this event, you may be eligible to access 8 weeks of wage assistance via Tech Manitoba's partnership with Manitoba Start. Please connect with mhacault@techmanitoba for full details.
Looking for talent? If you are a Tech Manitoba or New Media Manitoba member looking for tech talent, we're here to help! Connect with Marie at mhacault@techmanitoba.ca
Are you a near-graduating post-secondary student enrolled in a tech program? If you would like to participate in Career Connections to meet potential employers please reach out to Marie at mhacault@techmanitoba.ca

(Group, Member and non-member rates available)