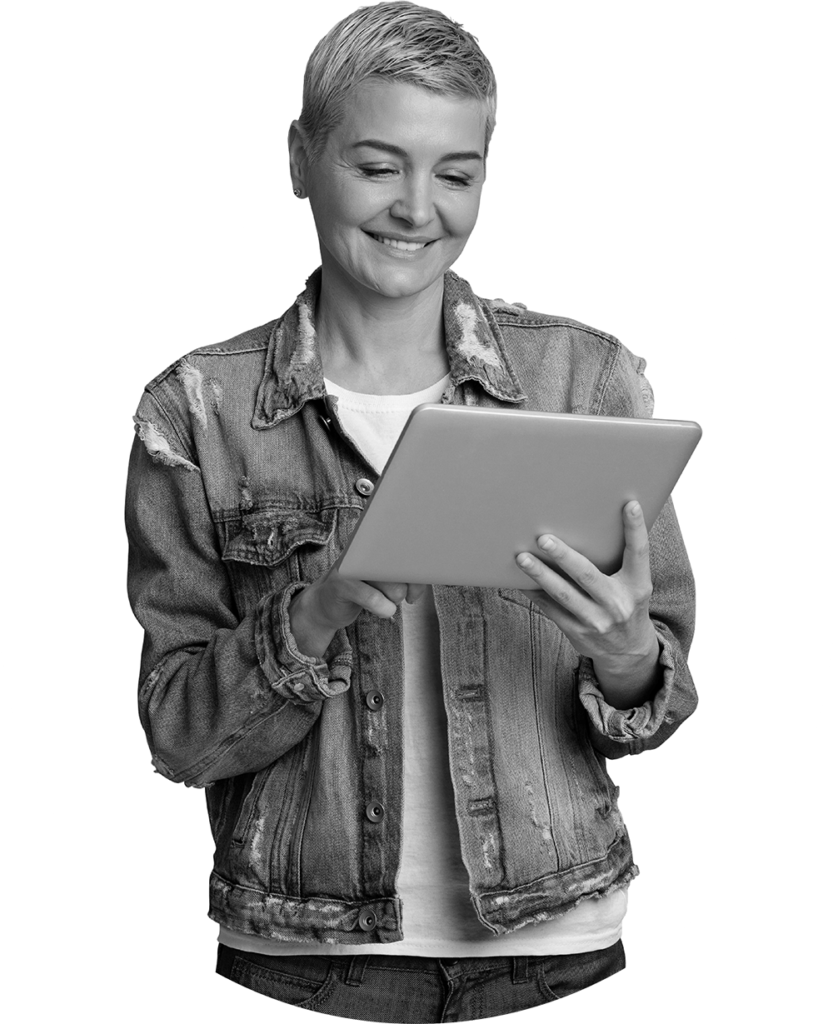 Expand's coaching starts with an exploratory call with our program expert to determine eligibility. During this initial complimentary meeting, founders will have the opportunity to review their pitch and discuss their immediate goals.
Once your readiness has been determined and your business has been signed up, founders will undergo six personalized coaching sessions in preparation of seeking and securing capital.

Introducing Tech Manitoba's Expand Coaching Program
Expand is Tech Manitoba's new coaching program available to our members and Canadian start-ups providing customized support in accessing venture capital. Whether your business is in the ideation phase, ready to go to market or primed to scale, this one-to-one mentorship program is designed to expand your professional horizons and unlock your full market potential.
During this eight-week program, we provide:
One-to-one mentorship with our in-house Venture Capital expert
Customized coaching tailored to your organization's development stage, business goals and products
Personalized outlines of actionable steps you'll need to ensure market-readiness
Individualized protocol to prepare you for meeting investors
Introduction to potential investors
A product people want
MVP shortcuts
Doing things that don't scale
Looking for early signs of product Market fit
The problem you're tackling
Why should people care
The clear narrative
Addressable market
Founding team
How to choose the right investors
The right stage
Accelerators
Decoding investors
Listing investors
4
Raising Capital Workflow Part 1
Rules of the game
How to message investors
The #1 Job
The first meeting
Tricky terms
How to apply fomo
5
Raising Capital Workflow Part 2
Turning the rules of the game upside down
Setting deadlines
Parallel conversations
Hand shake agreement
Closing the round
Turning No's into Yes's
You are always raising
The conversations matter
Not every founder requires the same level of mentorship at each stage of their entrepreneurial journey. This personalized coaching program will identify and focus on the areas your business will benefit from mentorship the most, such as product development and market readiness or the final steps towards raising capital, ensuring the program has the greatest positive impact on your organization's success.
We encourage all organizations with a marketable product and strong potential to apply for this valuable coaching program. The ideal candidate for the EXPAND program will fit this criteria:
At the end of the program,
founders will have:
A roadmap of early indicators that assess market fit
Perfected a pitch deck, including a compelling brand story that illustrates the value and distinguishing features of your business
A clear guide for identifying and approaching the best investors for your business
Plans and workflows that guide through the cycles of raising capital
A long-term strategy for the continued success of your business
Investing in
Your Success
Tech Manitoba Member $1,000
Non-member - $3,000
We are pleased to offer Tech Manitoba members an exclusive, generously subsidized rate for their participation in Expand, in support of their long-term entrepreneurial success.
You still have the opportunity to take advantage of the many benefits Tech Manitoba membership entails, including this incredible discount. Join the largest, most well-established association in the Province today, and gain exclusive access to the Expand program's members rate as well as Tech Manitoba's diverse business support opportunities.
Since 2018, our team has worked with 120+ start-ups, raising over $200 million in sales and investment for our members. Our flagship program, Tech West Canada, also supported 200 companies at 15 international events, securing over $400 million in sales and investments.
Expand is led by Program Manager, Juliano Goulart, the founder of Reclamao and Moxchat, the latter of which was ultimately sold to Jivochat. Participants will benefit from Juliano's valuable insights gained from experience securing funds for the scaling of his own businesses as well as his demonstrable background in business development and venture capital acquisition.