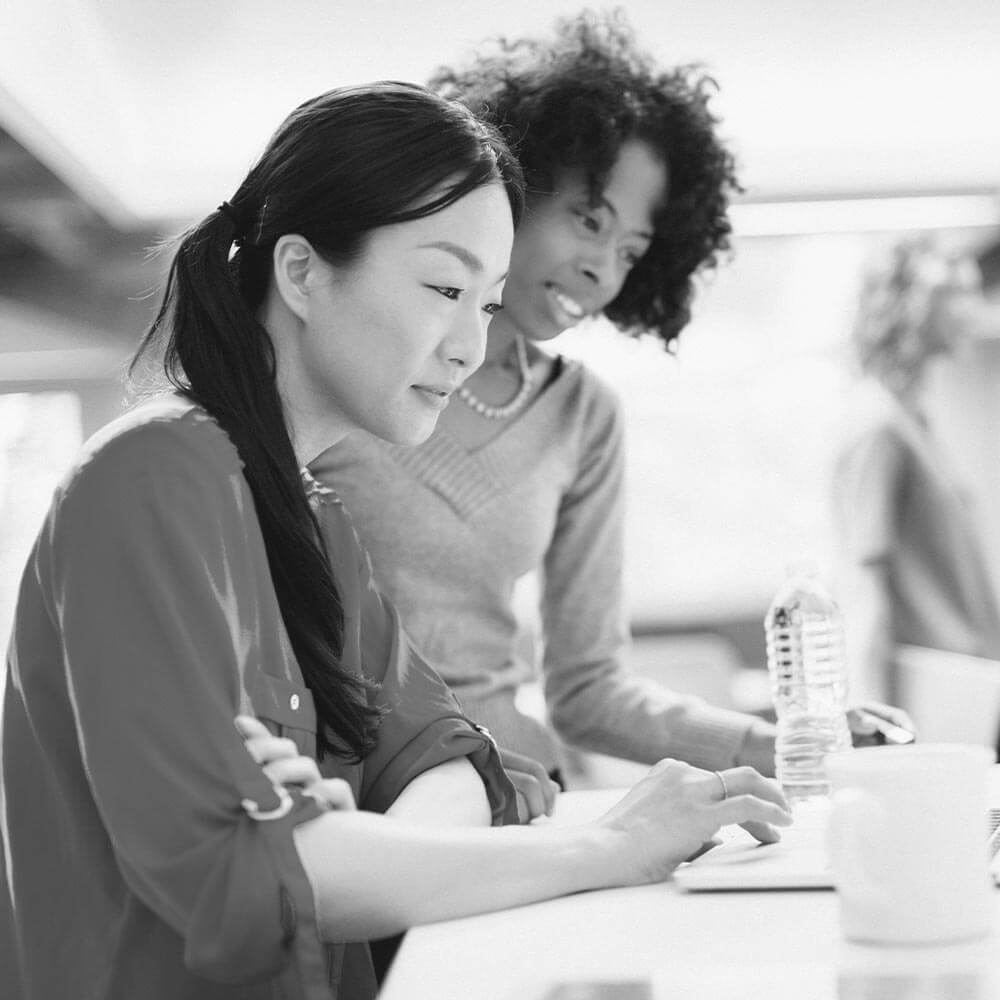 International tech talent supporting
growing Canadian businesses
Tech Manitoba is proud to partner with the Government of Canada supporting Canadian employers in filling labour and skills shortages with international talent. If you are looking for global talent or are onboarding an international candidate, the strategies, programs, and resources outlined below are designed to support and streamline your recruitment process.
*This information is to serve as a general guide and does not replace advice and consultation from a professional specializing in immigration or the Government of Canada.
The Government of Canada offers a variety of recruitment programs including the Temporary Foreign Worker Program, Global Talent Stream, and the International Mobility Program. Take the first steps towards selecting the right program for your unique recruitment needs.
Labour Market Impact Assessment
Does your business require a LMIA to hire a temporary foreign worker?
Tech Manitoba is a proud Global Talent Stream designated partner. Through this partnership, our member organizations have access to referral services as well as dedicated service channels allowing for a fully guided expedited international recruitment process.
If you are a Tech Manitoba member and would like to take advantage of the Global Talent Stream program, or would like to find out how to become a Tech Manitoba member, contact us at:
Temporary Foreign Worker Program (LMIA Required)
Strategy and steps to fill labour and skill shortages on a temporary basis when no Canadian citizens or permanent residents are available.
International Mobility Program (LMIA Exempt)
Strategy and steps to fill labour and skill shortages on a temporary basis through a Canada Work Permit.
Global Talent Stream (LMIA Exempt)
Strategy and steps to fast-track the hiring of uniquely skilled or in-demand international workers to help your business scale and grow.
Mobilite Francophone (LMIA Exempt)
Strategy and steps to hire international French-speaking talent to fill managerial, professional, technical or skilled trades occupations and positions outside of Quebec.
Applying for a Work Permit
Once a LMIA has been approved a new hire will require a work permit. This can be acquired in advance through the Government of Canada online, or if a US passport holder, at the Canadian/US border.
Required documents include an offer of employment letter, a contract, a copy of LMIA approval, and LMIA approval number.
Covid-19 Quarantine and Testing Requirements
All workers entering Canada must follow the quarantine and testing requirements. For the most up-to-date information and requirements visit the Government of Canada page at https://travel.gc.ca/travel-covid.
Hiring for Permanent Positions
Looking to retain a candidate and support them for permanent residency?
Candidates must create a profile in the Government of Canada's Express Entry System and meet the criteria of at least one of the federal economic immigration categories.
If eligible, their profile will be given a score based on specific factors with the highest-ranking candidates being invited to apply for permanent residence in Canada. Note: this process normally takes up to six months.
Click below to view a webinar hosted by Immigration, Refugees and Citizenship Canada Outreach Officer Susan Sunde breaking down the international hiring process.