Disrupted is a leading force in uniting the tech community in Manitoba, and Tech Manitoba's premier tech conference. It's a place for education, business connection and inspiration. With internationally recognized keynote speakers, breakout sessions and networking opportunities, Disrupted is a catalyst within Manitoba's tech ecosystem.
In 2022 Disrupted will be held twice – March 24th and September 29th – with each event focusing on a different current tech topic.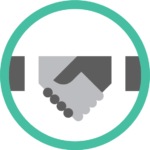 Connection
Forge relationships with the movers and shakers of Manitoba's tech community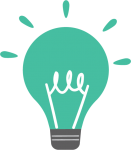 Inspiration
Listen, learn and ask questions with local and international thought leaders
Networking
Make yourself known with the people powering Manitoba tech
March 24
Local Solutions to Global Challenges
Disrupted explores technology through the eyes of entrepreneurs, researchers and true disruptors. Join us as we hear from thought leaders whose innovation and convergence with tech is leading change on local and international scale – including those disrupting food chains, aiding in sustainable practices and changing how we treat the environment.
Program at a glance
Thursday, March 24th
8:30 am – Doors open + Networking
9:00 am – Welcome & Greetings
9:10 am – Program begins
Wade Barnes, Fireside Chat
Innovation Bursts
Justin Kingsley, Keynote 
11:00 am Networking
11:30 am  Doors Close

In these short video features, hear from entrepreneurs and thought leaders who are using innovative approaches and applications to change the landscape of their industry in the province and beyond.
Pick brains, bounce ideas, and engage with Manitoba's tech community. You just might meet your next employee or employer.
Next-Gen
Online Conference Platform
Explore the interactive conference floor to engage with fellow attendees – just like in real life. Mix and mingle as you please by moving from table to table – all with a few simple clicks.

Disrupted Career Connections brings together industry professionals with tech students, preparing to enter the workforce. This speed-dating styled employment expo focuses on showcasing the robust employment opportunities in the Manitoba tech sector.  
Meet highly skilled and motivated youth through personalized 'face-to-face' sessions at Career Connections. Search the student directory to support your current and future recruiting needs. The curated directory allows companies to search through profiles easily before and after the conference, making it an efficient and cost-effective recruitment tool.
Companies get to know students before the conference by searching the specially curated student directory.
Member companies showcase their workplace and current job opportunities at a pitch session
Approximately 100 students will participate and listen to the company pitches (students are upcoming graduates, enrolled in tech-centric programs).
Following the workplace pitches, company representatives move into breakout rooms and meet the students 'face-to-face' for speed-dating styled interviews.
Looking for talent? If you are a Tech Manitoba or New Media Manitoba member looking for tech talent, we're here to help! Connect with Marie at mhacault@techmanitoba.ca
Are you a near-graduating post-secondary student enrolled in a tech program? If you would like to participate in Career Connections to meet potential employers please reach out to Elise at  eflaten@techmanitoba.ca
Disrupted x SkipTheDishes

Working together to feed our community
Over the past two years of the pandemic, Harvest Manitoba has seen a significant increase in our community's need. Currently, Harvest Manitoba is feeding over 80,000 Manitobans every month.
This year Disrupted and SkipTheDishes invite you to join forces with us and support Harvest Manitoba. How your donation can make a positive impact:
A donation of $1 provides a snack or light meal for schools & daycares,
A donation of $20 helps provide 5 meals to families in need,
A donation of $150 provides an entire Harvest Hamper for a family of 4 – a months' worth of food support.       
Donate to be entered to win one of five $100 SkipTheDishes gift cards.
SkipTheDishes will also be matching the donations made through the campaign up to $2000.

(Group, Member and non-member rates available)