Kelly Fournel
Chief Executive Officer
Tech Manitoba
Kelly Fournel
Chief Executive Officer
Tech Manitoba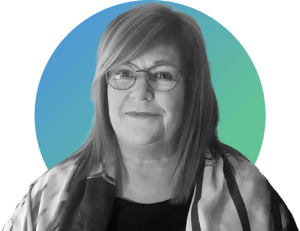 Sandra Foster
Chair
Tech Manitoba Board of Directors
The Tech Manitoba Board of Directors is a dedicated group of business leaders within Manitoba's tech ecosystem. As a removed body from day-to-day operations, our board differentiates the trees from the forest – focusing on the importance and impact of technology on Manitoba's economy and society.  
Our board serves as a body that provides long-term sustainability for Tech Manitoba. We bring a range of perspectives from startups to SMEs to global technology and tech-enabled businesses. We leverage our knowledge and experience to inspire the Tech Manitoba team with vision and provide support with practical guidance. 
As the chair, I am delighted to be on a board where we share ideas, listen, challenge, and build trust on topics that advance Manitoba's tech community. It takes focus and commitment to good governance to adapt to the constant change in our sector.  
I want to take this opportunity to welcome our new members and thank our entire board for your energy, enthusiasm, and commitment!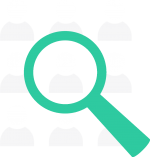 Manitoba has become a center for tech in the prairies. As the voice of our sector, Tech Manitoba would not be possible without your membership.  
Tech Manitoba members value connections, encourage business growth and promote individual success in an industry that just keeps thriving. As of May 2021, ICT businesses in Manitoba employed over 90,600 people and accumulated $267 million in capital investments. 
We are here to grow your professional network, provide customized training and connect you to Manitoba's tech talent pool. In a year where we continually had to rewrite the rules, our members showed up. 
Thank you for making Disrupted such a rich and well-attended year: both in the programming and audience. Our outstanding well of mentors make Tech Manitoba's PTEC partnership possible, and it's because of the generosity of each speaker that events like Manitoba Women in Tech Meetup Group and Tech Mash-Up exist. 
Tech Manitoba would like to thank all our members for continuing to contribute, strengthen and root for every facet of our tech ecosystem.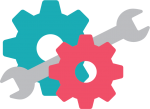 To better understand the impact of technology in Manitoba, Workplace Education Manitoba prepared the Labour Market Information Report September 2021 . In 2019, The Manitoba Information and Communication Technology (MICT) industry contributed approximately $1.835 billion in gross domestic product (GDP) to the provincial economy and employed 9,300 full-time and part-time workers.  
Interactive media (including video game development and retail) is one of the six core ICT industries examined. Between 2014 and 2019, Interactive Media real GDP grew in Manitoba from $22 million to $26.6 million. It grew by 3.84% annually compared to the Canadian industry, which increased by 2.89%. 
A total of 1,220 jobs will open in Manitoba's ICT industry between 2021 and 2025.
The top five jobs in demand are:
Information systems analysts and consultants (199)
Computer programmers and interactive media developers (147)
Technical sales specialists – wholesale trade (122)
Other customer and information services representatives (96)
Electronic service technicians (household and business equipment) (92) 
Tech Manitoba has officially piloted, peer-reviewed and refined the Gender Parity Scorecard. Over the past three years, we've spoken to employers, educators, and 1,600 women passionate about dismantling the status quo in tech. The tool is in response to the changes in organizational culture, recruitment, hiring and retention practices and the capacity building required to achieve this goal. 
This year, we worked with 19 Tech Manitoba member organizations to create a resource that determines gender parity status on a bi-annual or yearly basis. The tool allows companies to assess themselves within three days and create a workable action plan to keep women in their tech roles longer.  
We worked with an array of different organizations to represent the spectrum of capabilities and resources in Manitoba's tech sector. Tech Manitoba is grateful for these members' advocacy, shared knowledge, and powerful feedback that shaped this tool. The Gender Parity Scorecard is now a free resource available to any organization.
While surveying women for the scorecard, we heard overwhelming feedback that many sought a place to connect with other women in tech. In response, Tech Manitoba partnered with New Media Manitoba and North Forge Technology Exchange to create the Manitoba Women in Tech meetup.  
This online group meets monthly to network with colleagues and listen to speakers. Each meetup highlights a different topic to help women overcome workplace barriers and grow in their careers. The Manitoba Women in Tech meetup now has over 632 members and is a testament to our community's push for parity. Tech Manitoba will continue to be a champion in this pursuit.  
32% of Manitoba's ICT Workforce are Women aged 15 to 24
Approximately 240 Women (2016 figure).
Approximately 8% of Manitoba's ICT workforce Identifies as Indigenous
Compared to the national average of 1.5 (2016 figure).
Manitoba's ICT industry employs more immigrants than Canada's national average
6.6% compared to 6.0% (2016 figure).
To thrive in today's digital world, access to online skills and technology are as much a utility as electricity and water. So, to address gaps and serve our most underrepresented communities, Tech Manitoba continues to develop programming dedicated to digital access. 
During a typically low season for turnout, we hosted 8 weeks of online classes this summer focused on basic digital skills. Once a week, for two to three hours, instructors showed students how to do things like send an email, log into Zoom and stay safe on social media. 
The response was incredible. There were 172 participants who tuned in from all over Manitoba including Russel, The Pas, Dauphin, Niverville, Victoria Beach, Virden and Altona. Women, seniors, and newcomers made up the majority of people looking to improve their digital literacy. 
Most of our instructors had immigrated to Canada themselves and worked in education. They infused their classes with patience and understanding that resonated with students. One teacher took the time to figure out how to make her mouse pointer more visible for her online classes. It was noticeable in the testimonials how many people appreciated this attention to detail and common ground infused in each class. 
Many participants said they now have confidence in approaching new skills. They talked about how they're motivated to keep learning throughout retirement, how they can now make a resume and apply for jobs online, how they now feel more connected to our province.  
Tech Manitoba raffled off one free computer per class as a way to address access issues. We're no stranger to this overwhelming gap in our community. After putting a call out earlier this year for people in need of a computer, we received 350 requests. Through our collaboration with Computers for Schools Manitoba, we were able to dispatch computers to every single one of these people. 
We're proud of the programming Tech Manitoba's delivered to address digital access this year and we also know how far we have to go. Recently, the Canadian Radio-television and Telecommunications Commission (CRTC) reported that only 38 per cent of homes in Winnipeg meet minimum internet speeds, and it's even lower in rural Manitoba.  
Ensuring everyone in our province has reliable internet is just one of Tech Manitoba's long-term goals in our pursuit to deliver digital access. We will continue to serve our community and push for innovative infrastructure, services and programming like Tech Tuesday classes to make this goal a reality.
This year, we also provided training to educators in the K-12 school system. When classes moved online during the first wave of the pandemic, school divisions across the program shared their concerns about the skills gap of teachers and parents to support students' continuous learning. We delivered 38 sessions, training over 1300 Manitoba teachers on tools to keep their classes connected and teach remotely. We also held a Pre-service Teacher Conference channeling our strategic aim of improving digital literacy and tech integration in the classroom and in the lives of teachers and students.  In total, we welcomed 18 speakers, 7 partners, and 77 participants who joined the conference from across Manitoba. 
Technology enabled many students worldwide to study under extreme circumstances over the past year. With remote learning came remote mentorship, and for the Tech Manitoba community, this evolved into a youth programming highlight. 
Over the past three years, Tech Manitoba's worked closely with Pembina Trails Early College (PTEC) to facilitate industry focused mentorship opportunities for tech-centric high school students. We collaborated to adapt the grade 10 mentorship program which allowed students to virtually work on specialized projects with support from industry professionals. 
While many of us were learning how to work from home, these students grappled with their own online transitions. They dug into skills they'd gained over the school year to work virtually over eight weeks on projects rooted in AI/Machine Learning, App and Game Development, Hardening Operating Systems and Digital Design.
Their goal was to develop a product or service that used technology to solve a real-world problem. Mentor teams comprised of one tech and one project management professional who guided students on project scope, project management tools, technical advice and presentation skills.  
The burgeoning young professionals got to pitch their ideas to a panel of industry experts – who couldn't help be impressed and a bit humbled. From their presentations, developed products and thoughtful responses, these students constructed a dazzling snapshot of our future tech talent. 
Access to industry experiences like these couldn't be possible without Tech Manitoba's outstanding network of mentors. If you're interested in helping shape the future of Manitoba's tech industry, connect with us to learn more. We facilitate mentoring opportunities in all shapes, sizes, and time commitments. 
Top forecasted skills and worker attribute requirements for employment in core ICT jobs between 2021 and 2025 include:
It all started with Tech West Canada – our wildly successful flagship project supported nearly 200 companies at 9 international events over the last five years. By using trade shows as a medium for business development, these companies reported back over 400 million in sales and investments.  
Amongst all those achievements, the Tech West Canada team also discovered gaps. Some of these companies weren't generating good results and it had everything to do with a lack of training and preparation. Propelled by these experiences, the Virtual Trade Accelerator was born.  
Two years in, the program works with individual tech companies to reach big-time goals like commercialization and raising capital. Leading the way, is Juliano Goulart, Tech West alumni and industry expert. 
"Working with founders is great. I founded two tech companies and these companies are going through the same thing I did. I understand their pain and troubles." 
The Virtual Trade Accelerator is free for tech founders referred by an Industry Technology Advisor (ITA) which is provided by program funders IRAP. Each founder receives five meetings with Juliano, where they work through the research and steps with the intention to commercialize in different markets and scale their products.  
"The third meeting is really the moment they start going through the possible strategy. That's where the magic happens and it's such a visible thing," says Juliano. "You don't know what you don't know. Penetrating the market, going global. They start to see the unknown. They get a sense of wonder." 
In a year where global events still grappled with the impacts of COVID-19, the Virtual Trade Accelerator tapped into online opportunities and flourished. The program worked with 20 founders, and is a glowing example of success – helped Fleet Hub raise nearly $5 million in capital and Mintlist $2.7 million oversubscribed seed round.
The Tech West team hopes to wrap their inaugural program on familiar grounds. If possible, they'll be packing their business shorts next February to take part in the leading annual trade show MWC Barcelona. The Virtual Trade Accelerator continues to contribute to the growth of our industry, equipping new founders with the skills to make their goals a reality. 
There are an estimated 1,306 businesses in the Manitoba ICT industry
With 704 having no employees.
Manitoba's ICT sector generates 4.2% of Manitoba's GDP
Despite only comprising only 1%
of Manitoba businesses.
Keeping our community connected is fundamental at Tech Manitoba. As we evolve through these global changes, we've adapted our own events, training and networking opportunities to align with our community. And it turns out, a lot of these changes have been for the better.  

Tech Manitoba's seminal tech conference Disrupted connected more participants than ever this year. We moved our 6th annual event online and expanded the programming into a three-part series exploring: The Digital Shift, Cybersecurity and Equity + Inclusion.  
Turning Disrupted into digital events presented new opportunities that truly transformed the tech conference. Because of the online format, Tech Manitoba lowered conference fees and expanded access to our audience and speakers. Between our February, May and October sessions we welcomed nearly 1,000 participants from across Manitoba, Canada and beyond.  
Tech Manitoba hosted international speakers like Rita McGrath, Ben Wizner and Anne Kjær Bathel and had more opportunities to amplify local voices. Start Podcast's Margaux Miller interviewed start-up founders on how they adapted through the pandemic, the Cybersecurity Horror Stories panel showed us what a bad day looks like for Manitoba's IT crowd and the Interactive Playground gave us a snapshot of our province's tech ecosystem. 
This year, Tech Manitoba hosted all events, networking and training opportunities online. This included Tech Mash-ups, Tech Week and Tech Connect. UX training is one example of the tailored training we delivered to a small group of members looking to increase their knowledge and stay competitive within a niche industry topic.
Tech Manitoba will continue to evolve, pivot and listen to our members as we deliver relevant opportunities that connect and enrich our community.
Thank You
For Your Support
Because of the generosity in Manitoba's tech sector, we connected more people in our community this year than ever. Thank you to our funders, sponsors and brand partnerships for allowing Tech Manitoba to deliver the work we do.
The way we operate looks a little different these days and Tech Manitoba couldn't be more grateful to each of you for stepping up, participating in our evolution and continuing to offer your unshakeable support.
Thank you for allowing us to bolter Manitoba's tech community, facilitate community and connections, grow our tech talent pipeline and focus on diversity and access. Tech Manitoba is grateful for all of your support.
Funders & Annual Supporters:
Western Economic Diversification
Women & Gender Equality Canada
Government of Canada
Government of Manitoba
DXC Technology
Manitoba Institute of Trades & Technology
Disrupted Sponsors:
Title: RBC Future Launch
Gold: Manitoba Institute of Trades and Technology, DXC, Zendesk, Dell Technologies -Intel, University of Manitoba
Silver: Payworks, SkipTheDishes
Bronze: RRC Polytech, Launch, Global Philanthropic Canada
Event Supporters: AventPro, Mitacs, IBM, Oxygen